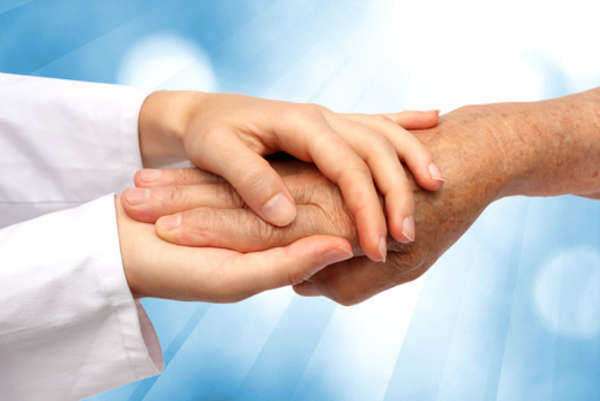 Hospice nursing is a rewarding but difficult job. Hospice nurses are responsible for overseeing the care of terminally ill patients. They provide dying individuals with essential palliative care. Hospice nursing is often emotionally draining for a nursing professional because each of his/her patients is suffering from a fatal illness.
A nurse may become attached to his/her patients knowing full well that eventually they will pass away. However, hospice nurses provide these patients with invaluable services and support. One of the primary functions of a hospice nurse is to ensure that patients remain as comfortable as possible. Therefore, they are responsible for constantly monitoring a patient's condition and administering necessary medicine to reduce any pain that he/she may be experiencing.
Hospice nursing focuses specifically on enacting measures to reduce pain and control symptoms. Hospice nurses may work in a hospice facility or may travel to patients' homes in order to provide care and support.
In most cases, each hospice patient is provided with one primary nurse, known as the case manager. This practice is utilized in order to establish a level of trust and comfort between a patient and his/her nurse. However, a hospice patient may come into contact with numerous other nurses throughout his/her time in a hospice program.
One of the first hospice nurses that a patient will communicate with is an admission nurse. When an individual wishes to enter a hospice program, he/she will generally be visited by an admission nurse who will analyze his/her condition and determine whether or not he/she is ready/suitable for hospice nursing. The admission nurse will complete a full examination of the individual's health and supply the physician with the fundamental findings from the assessment.
Nurses not assigned as case managers are often known as visit nurses. These nurses will provide immediate care to patients in the event of an emergency. If a case manager is not readily available, a visit nurse will ensure that the needs of the patient are addressed. Each of these nurses maintains important duties and responsibilities.
Hospice nursing is a job that requires patience and compassion. It also requires an individual to obtain an extensive education. In order for an individual to become a hospice nurse, he/she must become a registered nurse. An individual must first attain a Bachelor of Science in Nursing. Some positions will require an individual to obtain a master's degree, too.
On top of this an individual will be required to successfully complete a licensing exam. To boot, he/she must receive certification as a hospice worker from his/her state health department. Before he/she can become a licensed hospice nurse, he/she must a pass a hospice nurse exam and satisfy, at minimum, two years of experience working in a hospice program and a registered nurse.