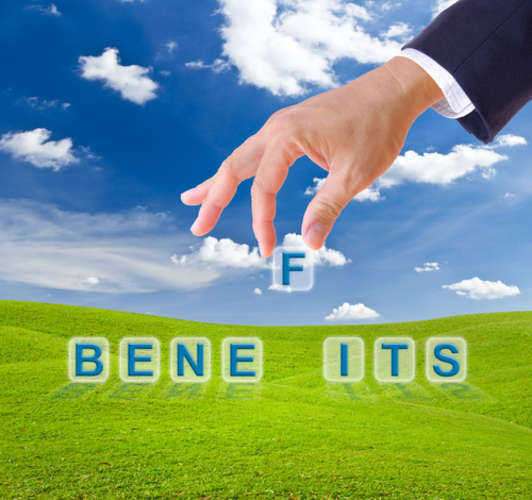 Public benefits are sources of support for United States citizens which are provided and funded by the federal government. Agencies like the Social Security Administration (SSA) and legislation like the Social Security Act of 1965 ensure that citizens in need of aid receive. Public benefits available include health insurance, health care, retirement income and disability income. Many of these programs are paid for by federal and state governments, however, some do require contributions by prospective applicants in the form of taxes.
Public benefits help ensure that United States citizens are receiving proper care and can maintain certain living standards. While considered forms of social welfare, these benefits also provide for the future of the American populace.
Medicare
Medicare is an insurance program designed to provide citizens aged 65 and older with proper medical care. Medicare is funded through taxes attributed to an employee's pay. The Medicare program contains four parts that encompass health care benefits for its participants. These four parts, A through D, cover hospital care, medical care, advantage plans and prescription drug plans.
Parts A through D are the backbone of the Medicare program and have been amended by the Medicare Prescription Drug, Improvement, and Modernization Act of 2003. This act updated and added guidelines to the program as health care and insurance providers had changed since the program's inception in 1965.
Medicaid
Medicaid is another health insurance program created by the Social Security Administration for United States citizens. While Medicare focuses on care for senior citizens, Medicaid is designated for low income citizens. The Medicaid program is designed to help people with limited financial resources acquire adequate medical coverage as long as they qualify for eligibility.
The program is funded on two levels, state and federal. Each state has its own Medicaid program, however, these programs are governed on a federal level by the Center for Medicare and Medicaid ServicesStates provided coverage in varying degrees and may allow program participants to use private health insurance services. The program, is it varies by state, also receives different names in each state. In Maine, Medicaid is known as MaineCare. Wisconsin calls the program ForwardHealth. In Pennsylvania, the program is known as the Office of Medical Assistance Programs (OMAP).
Other Social Security Benefitsretirement age Social Security Disability Insurance (SSDI) are benefits paid to citizens that can no longer work due to a disability or medical condition. Based on the SSA's review of the disability, the applicant may receive benefits until they are able to return to the job market or for as long as the medical condition persists. Supplemental Security Insurance (SSI) is another benefits package available to the elderly, disabled and blind from the SSA. These benefits are another form of social welfare and aim to help those with limited financial resources or disabilities.
The Veterans Health Administration (VHA) oversees hospitals and medical centers that provide care for United States military veterans. The VHA also trains doctors and nurses for the purposes of giving proper care to veterans.
Though in the past the VHA has received negative press for high mortality rates and poor patient evaluations, measures have been taken to ensure that these issues are no longer a cause for concern. These measures include updating facilities and creating centers for outpatient care. The VHA has also developed new systems to prevent medical malpractice on the behalf of doctors and nurses.
The VHA provides care for veterans regardless of gender or socioeconomic status. However, veterans must meet eligibility guidelines before care can be given.
Comments
comments