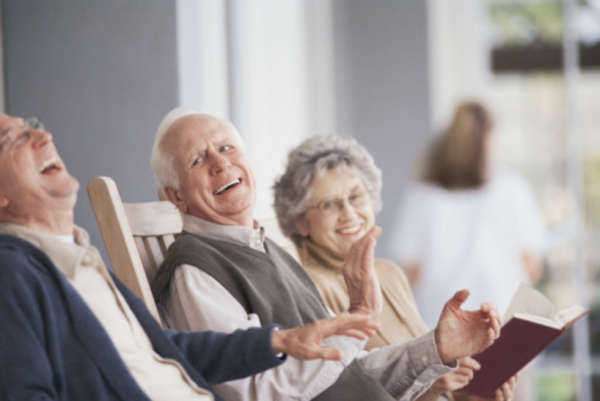 Elder care is the general term for programs that care for the elderly. In the United States, individuals who are 65 or over accounted for 12% of the population as per the 2000 census. By 2030 this figure is expected to increase to 19% of the population. As individuals get older they often require special care that can be life changing, and expensive.
There are a number of elder care options. Most elderly people find the idea of going into a nursing home as dis-favorable. Most elderly prefer to continue living at home. This is called "aging in place" but is not always an option. Elder care that takes the form of "aging in place", while allowing for a individual to remain in his, or her, home takes a toll on the family as a whole. Most elderly individuals who come to the point where they need to think about elder care options need extensive care. The burden on family to care for the individual, especially when the family is comprised of young professionals starting their own families and careers, can be daunting.
When "aging in place" it may be necessary to have in home care. This could consist of having an "in home care specialist" come in on a daily basis to help with meals, housekeeping, dispensing medication, and other duties that the elderly individual, or his, or her, family, cannot do on their own. At home care can also consist of constant supervision by an in home care specialist. This will involve the caregiver living in the house and offering round the clock care. At home care can be expensive, but cheap in comparison to nursing homes. An elderly individual can expect to pay around $56 a day for food and medicine and an additional $20 per hour for the in home care service.
Another elder care option is an assisted living residence. An assisted living residence is for individuals who can no longer stay at home but do not require the level of care that is given in a nursing home. An assisted living residence can provide someone in need of elder care assistance with meals, personal care, housekeeping and their own private room. Assisted living residences also provide the individual with a social atmosphere. Where a nursing home is often more akin to a hospital setting an assisted living residence acts more like a community. The costs associated with assisted living residences can be expensive. The yearly rate for assisted living residences average around $35,000 with New Jersey residences being the most expensive, around $52,000 a year.
A final, and often last option, is a nursing home. A nursing home provides specialized care to those individuals who are severely incapacitated due to age or infirmity. A nursing home acts much like a hospital where there is round the clock nursing care. The costs associated with a nursing home are expensive. The average yearly cost of a nursing home is $75,000 with Massachusetts being the most expensive with an average yearly cost of $200,000 and Louisiana having the lowest average cost at $42,000.
One of the most difficult aspects of elder care is the cost associated with it. Medicare does not cover the cost of long term elder care. For this reason most people who find themselves in need of elder care find they are losing their entire savings. This means that, often, there will be no inheritance. In order to counteract this it is important to start planning for the possibility of elder care way in advance. This could mean buying into long term care insurance, developing irrevocable trusts and removing assets by giving them to friends and family. The federal government allows you to gift away $13,000 per year to individuals without incurring a gift tax. This should seriously be contemplated in order to prevent losing the savings you've spent years creating to the cost of elder care. But be wary of the 5 year look back period that allows the federal government to reclaim assets for the cost of elder care from medicaid.
Comments
comments