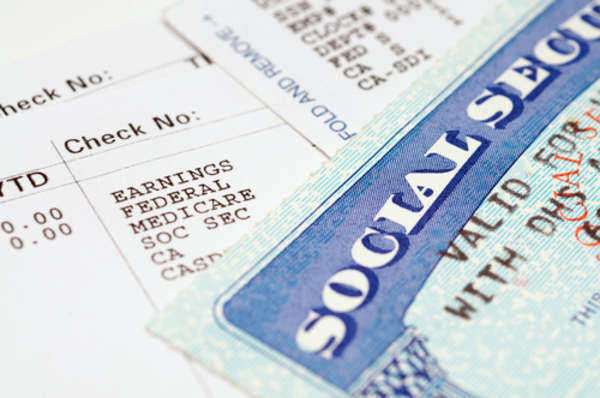 Figuring out Social Security Disability Requirements
Under the Social Security program, the meaning of disability is not the same as in other programs. To qualify for the Social Security disability requirements, an individual must be in total disability. There are no benefits that are payable for individuals who have either short-term disability or partial disability.
Under the Social Security disability requirements, disability is determined based on an individual's ability or inability to work. The Social Security Administration will consider an individual qualified for disability benefits if:
•
An individual is unable to do work that he or she was able to do before.
•
The Social Security administration decides that an individual does not have the ability to adjust to any other work due to the medical condition experienced.
•
The individual's disability has happened or is expected to happen for at the very least one year, or is expected to result in death.
These three are included in the strict definition of disability as stated in the Social Security disability requirements. The rules of the program also assume that in working families that are experiencing short-term disabilities, there is access to financial resources in order to provide support for the family. This can include savings, workers' compensation, investments and, insurance.
There is also a five question process to determine whether an individual meets the Social Security disability requirements.
•
Is the individual currently working? Having earnings over a certain amount will often make an individual unqualified under the Social Security disability requirements.
•
Is the medical condition in question severe enough? The disability must be significantly limiting and must make it difficult to do basic activities such as sitting, walking, and remembering. This must last for at least a year.
•
Can the medical condition be found on the List of Impairments? If it is, the individual is considered disabled. If the medical condition is not on the list, more investigation is necessary.
•
Was the individual able to work before the medical condition? The state agency must decide if the medical condition prevents work from getting done.
•
Can the individual do other kinds of work? Based on the individual's age, education, work experience, and skills, the person may or may not have the ability to do other forms of work. If not, the state agency will consider the individual disabled.
On top of the actual disability requirements, the Social Security disability requirements also call for an individual to meet certain earning requirements. This is based on the work that was done at the time of becoming disabled as well as how long the person has worked under Social Security. There is an exception to these Social Security disability requirements for particular blind workers where some may only have to meet the second qualification.
Comments
comments